Welcome to H M Sheridan Ltd
H M Sheridan is a High Street Butchers Shop based in
Ballater, Royal Deeside.
We are an award winning Specialist Butcher with Stores in
both Ballater and Banchory and an online store offering top quality butchery
produce.
We purchase all our Beef from local Aberdeenshire Farms and
it is matured for a minimum of 21 days giving it a superb flavour. Our Master
Butchers continuously provide high standard of products, with attention to
detail, while providing a local friendly customer service, making sure you get
the personal touch.
The beauty of buying from our Local High street Butcher is
that you can have your meat cut exactly as you want it.
Our Lamb is from local Aberdeenshire farms, heather fed for
a unique taste, and all our Pork is sourced from Aberdeenshire and reared
outdoors, giving it a fuller flavour.
Our Premium quality Scottish Wild Venison is bought from a
local estate, and as its wild there it has a very distinctive flavour.
Although we still use all our traditional recipes for our
homemade products, our Master Butchers are continually working to create new
and unique recipes, with a genuine passion for top quality butchery produce.
Our Quality Promise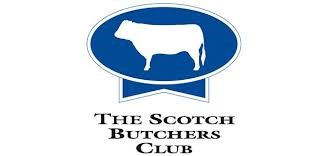 We are members of The Scotch Butchers Club, run by Quality
Meat Scotland. When you see the Scotch Butchers Club logo in your local butcher
you can buy with confidence, knowing your butcher is sourcing their beef, lamb
and pork from selected quality assured, high welfare farms and is part of a
club of like-minded butchers who take pride in sourcing the best for their
customers.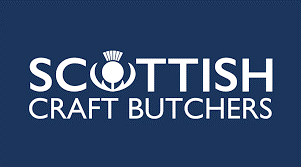 We are also members of Scottish Craft Butchers who are an
organisation founded over 100 years ago to look after the interests and promote
Scotland's Craft Butchers. They are an organisation committed to ensuring
customers can buy the finest meat and meat products in a food safe, friendly
and welcoming environment
H M Sheridan began trading in April 1963 with the store a
converted garage and the shop a mobile van. Within a few years Michael Sheridan
purchased his first shop in the village of Ballater and then in 1979 he
purchased the present shop, which has been a butchers shop for many years and
is still going strong.
In 2006 Michael sadly passed away and bequeathed the
business to two of his employees John Sinclair and Barry Florence. They also
continue to provide a superb service to customers in the shop and hotel
customers within Aberdeenshire.
H M Sheridan were granted the Royal Warrants of Her Majesty
the Queen and His Royal Highness the Prince of Wales, Duke of Rothesay in 1987.
Ballater Opening Hours
Mon – Friday 8.00am – 5.00pm
Saturday 8.00am – 5.00pm
Banchory Opening Hours
Mon – Friday 9.00am – 5.00pm
Saturday 9.00am – 4.30pm